SLANGUAGE
Written by: Universes
(Steven Sapp, Gamal Chasten, Mildred Ruiz, Flaco Navaja & Lemon Andersen)
Directed & Developed by: Jo Bonney
(Performed by: Steven Sapp, Gamal Chasten, Mildred Ruiz & Ninja)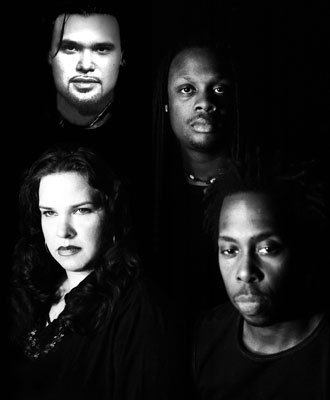 The boundary-smashing
Slanguage
, Universes' tour-de-force full evening work, brings together the unique mix of language and culture that is life on the American streets. Built loosely around the structure of a subway ride from Brooklyn to the Bronx,
Slanguage
synthesizes traditional theater with poetry, storytelling, rap, gospel, jazz riffs, bluesy laments, Spanish boleros, and other poetic forms, to paint a rich portrait of the sights and sounds of New York City.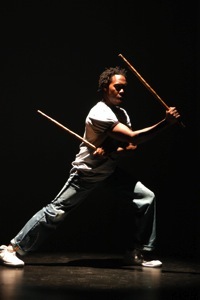 Through
Slanguage
, Universes integrates theatre and street humor with emotional truth, amplifying the issues of poverty, family, drugs, racism, and street violence, yet finding hope in the contemporary urban landscape.